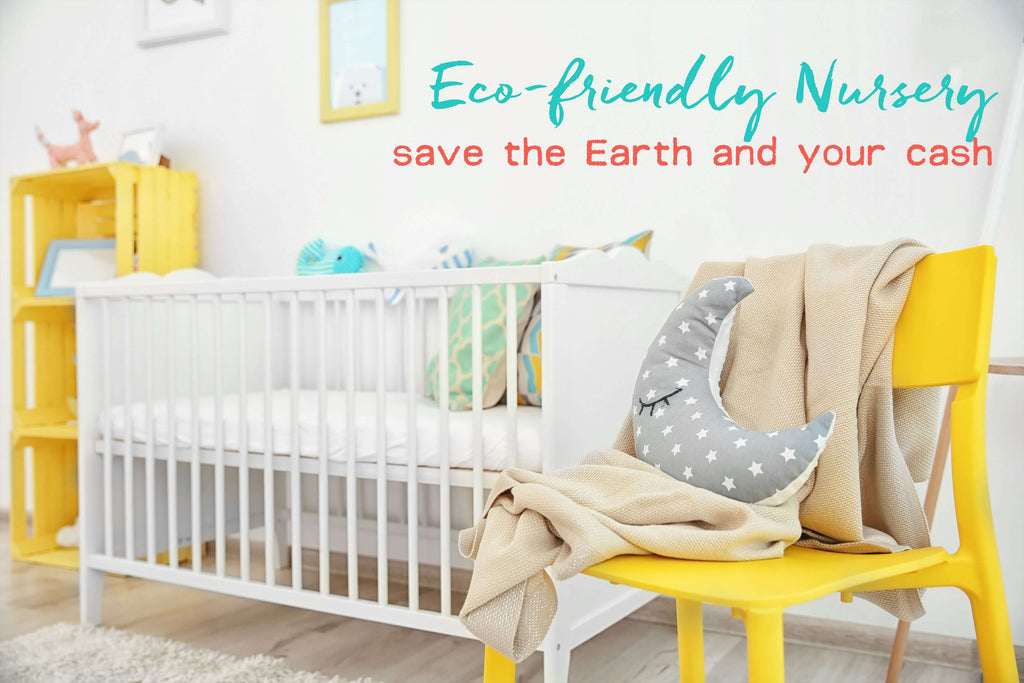 Following the birth of our first child, we wanted to make more sustainable choices for our family.  After all, our children and their children will exist in this world long after we're gone. 
Here are some ways to make small changes in your home following the birth of your first cub or subsequent ones.  It is never too late to start.
1. Re-usable nappies, breast pads, change pad liners and wipes
Make your own or buy them.  Cloth nappies, in particular, have come a long way since the terry towel version.  They come in all sizes and absorbency and the best part, they can grow with your child from newborn straight through to toilet training.  Whilst the initial outlay can be pricey (unless you buy secondhand), they will save you money in the long run.  The average child uses approximately 6,000 disposable nappies until toilet training.
Other cloth products like our breast pads, change pad liners and facecloths are washable and replace the disposable versions which end up as land-fill in vast amounts, taking tens of years to decompose. 
Check out Eco Baby Collective which showcases Australian companies and their eco-friendly baby goods.
2. Eco-friendly/organic/natural baby and laundry products
Again, you can make your own or buy them.  Think body wash, shampoo, wipes, creams and powders.  Choose products with naturally derived ingredients sourced from sustainable resources.  Most are hypoallergenic and suitable for sensitive skin, an added bonus!  We especially love MooGoo - they have a huge range of Australian made products which are made with naturally derived ingredients.  Some products are even edible!
Vinegar is a great cleaning product and is food safe.  It has a multitude of uses.   Also, a touch of eucalyptus or tea tree oil goes a long way and can be used as an antiseptic and as a disinfectant for kids toys.
3. Buy pre-loved clothes and toys
Ask any parent how many clothes and toys they have that were not used or used very little.  Pick up these beauties online (Gumtree, Facebook etc) or at a kids market. If you live in the Brisbane area, you have to check out the Rock-a-Buy baby market, which offers new and pre-loved items. 
4. Glass/stainless steel bottles
Durability = longevity and the avoidance of hidden nasties in plastic.
5. LED bulbs
Replace old light globes with the LED version.  Whilst they can be more pricey initially, they draw less power and you won't need to replace them as often.  You will get value for money in the long run.
6. Minimise power usage
Consider what appliances can be switched off when not in use.  Avoid running the air conditioner/heater all the time.   It can dry out baby's skin and hamper recovery from a cold.
7. Multi-use products
Consider products that evolve with your child.  Many products such as cots, high chairs, strollers and toys can be adapted so that are suitable for more than one stage of life. 
Let us know what changes you've made to make your nursery sustainable over on the Facebook page or in the comments below.