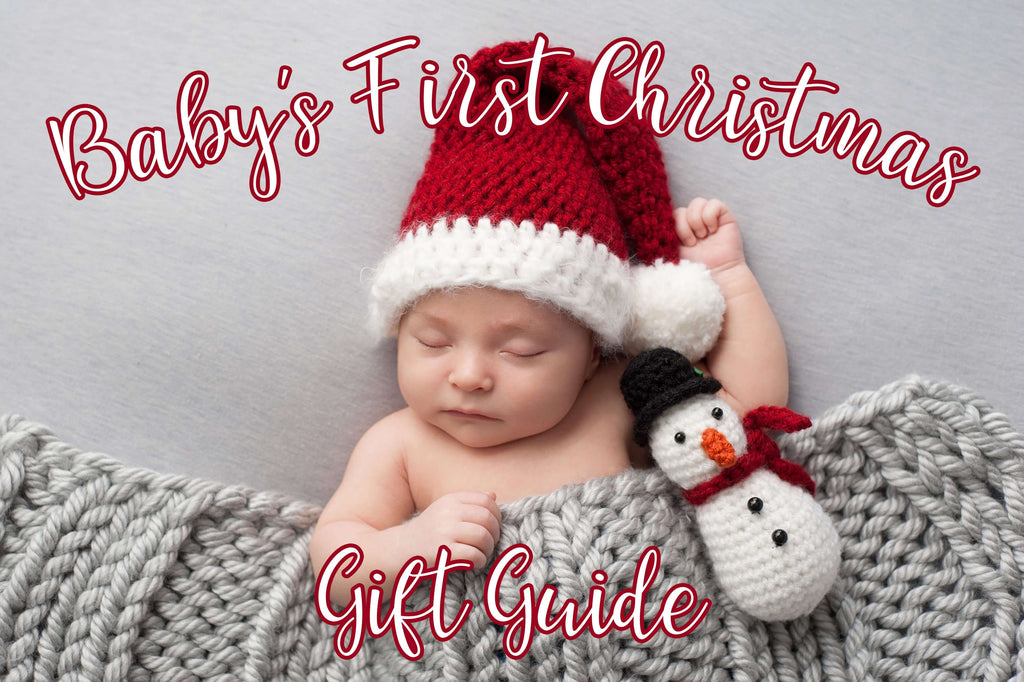 Christmas is SUCH an awesome time of the year, particularly with little ones.  This year, we are celebrating with TWO little people. Our youngest is 8 months old and this will be his first Christmas.  Mr 3 is now old enough to grasp the concept of Christmas and Santa and is SUPER excited, although I think he wishes Santa would hurry up and come, as being well behaved all the time is exhausting and nigh on impossible for him.  He is also a little creeped out that Santa is EVERYWHERE and always watching. 
Being baby number 2 has its advantages.  However, the disadvantage is that he has so many hand-me-down clothes and toys (and not a great deal more room to take any more) that it has raised the Christmas gift giving stakes a little higher.  I'm also a big fan of practical gifts and gifts that give 'experiences' rather than 'things' that just sit on the shelf and gather dust.
Here's some classic gift ideas for Baby number 1, 2, 3 or 4…..
Waterplay
Summertime = no brainer.  Anything and everything to do with water and fun in the sun.
Think hats (we love Bedhead hats), rashies/swimsuits (check out Bonds, Cotton on Kids, Target) and sand castle kits.
Water play tables (Little Tikes Anchors Away is a favourite). Kmart also has a budget friendly version.
Swimming lessons. A must.
Classic wooden toys
These really are timeless.  Our favourite – the personalised name puzzle from Tinyme.  Check out the range at Kidstuff or Whoopee Wooden Toys at Eco Baby Collective.
Daycare gear
Starting daycare in the New Year?  Get organised now with all the gear they'll need.
Hats - Bed Head - huge range of good quality head wear in a variety of styles and prints.
Drink bottle - BBox or Thermos Funtainer. 
Backpacks – Pottery Barn Kids have the most gorgeous (and durable) backpacks.  They can also be personalised. Tinyme and Hippoblue also do personalised backpacks and lunch bags.
Bento style lunch boxes are good for packing a lunch with variety.  Check out the eco-friendly options at Biome.  Sinchies reusable pouches are great for purees and yoghurt.
If your daycare does not supply linen, try an all in one nap mat like the ones at Elektrabub. 
Make sure everything is labelled!  We have ordered the construction set from Tinyme.
Clothes
Possibly one to postpone until post Christmas sales, but try and buy up a size or grab a bargain with out of season styles.
Experiences
Think places next year your little one might like to visit.  They get a lot more out of these activities than you might think.  In Queensland, places like Australia Zoo, Lone Pine Koala Sanctuary, and Seaworld offer annual passes.  The Workshops Rail Museum, Sealife and the Ginger Factory are firm family favourites.
Music/movement classes are always fun try Making Rainbows or KindyRoo.
Professional photography voucher
Freeze time and capture those 'first' memories. A family Christmas or first birthday photo will be treasured for years to come.  We love Rachael Wilson Photography.  Rachael always manages to get the money shot no matter what mood our kids are in.
What is under the tree for your baby?