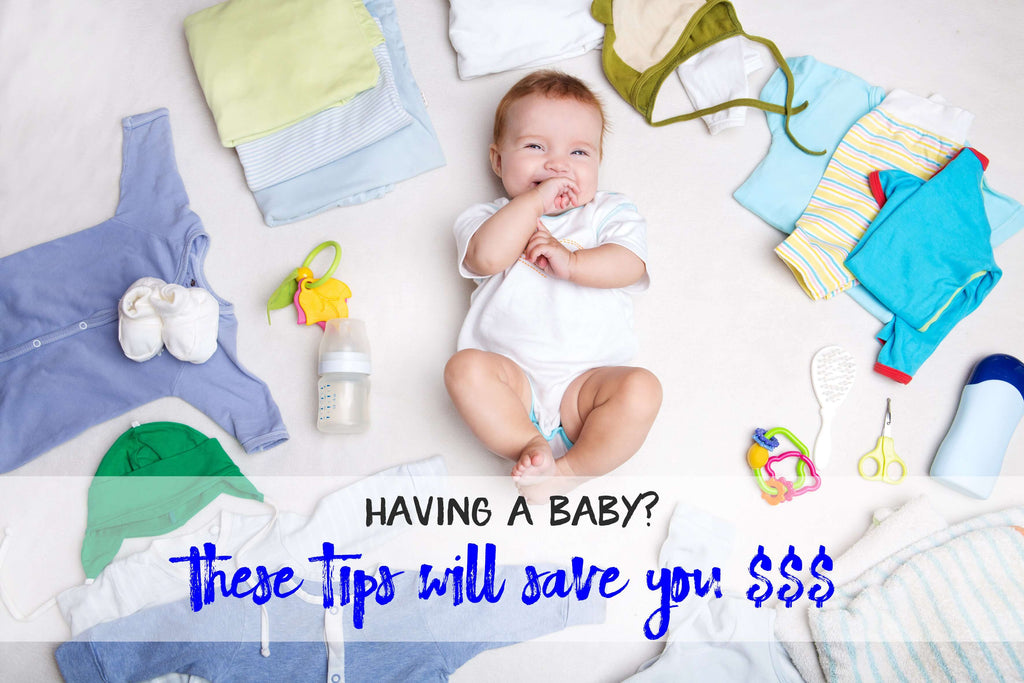 Sounds like an oxymoron right? It kinda is. Babies are expensive.  However, here are 7 ways you can reduce expenditure or save money for other purchases :)
Read your junk mail
Keep an eye on catalogues for the latest specials or sales on items such as nappies, wipes, skin care, washing powder and chemist items and stock up.  However, make sure any expiry dates will last the distance and don't get too enthusiastic with too many of the same size nappies, particularly newborn ones. 
You could also pool resources with other mums to buy in bulk and share the spoils.  Road trip to Costco anyone?
Love them again
Visit Gumtree, Facebook Market Places, second-hand kids markets (like the Rock-a-Buy Baby Market in Brisbane) or op-shops for bargain finds on clothes and toys.  You can get brand new or lightly used items for nix.
If you have friends with kids at different stages, you can borrow or swap items like grobags or play gyms/activity centres.  Take a photo of the item and note who you borrowed it from and return it in time for the next baby!
Re-usable products
This is a no-brainer.  Instead of using disposable products such as nappies, wipes and breast pads, consider using the washable equivalent.  Not only does this reduce waste and landfill, you know exactly what you're putting on baby's skin.
Hire
Consider hiring high-cost items such as car capsules, prams and breast pumps, particularly if you are unsure how long you will use it or if you want to try before you buy.
Double duty
Look for products that have more than one function like a dresser that can be used as a change table or stretchy clothes that can be used during pregnancy and after.
Try before you buy
Lots of companies provide samples of their products.  Find them at your doctor's office, baby expos, supermarkets, chemists and on websites.  See for example:
Price match guarantees
Lots of stores price match online prices.  Don't be afraid to ask!  You will save on shipping and have the product to use immediately.
Your turn! 
Share your top $$$ saving tips with us in the comments below or over on our Facebook page.